Pentecostal Anointing Church
OUTREACH INITIATIVE:
Pentecostal Anointing Church Of God (PACOG) conducts outreach activities from time to time to offer services to our targeted comminity and people on the highway and byways, Homes and hospital visitations, charity donations and health talk. These church outreach activities are mostly monthly based.
The activities have been grouped under; Evangelistic Outreaches, Career Counseling, Sexual & Reproductive Health, Health Screening & Education, and Charity Donations.
Some of these events are initiated by the church, and some are based on activities of our monthly soup kitchen and food portray initiative. We also looking forward in teaming up with others churches or invitation from other organizations in bringing this work of God into reality.
A list of upcoming events in and more will be posted on our calendar/events page. You can attend any of the upcoming events and/or pray with us as we reach out to people who need the Lord. If you want to partner with us for an outreach event, please talk to us through our contact information provided on this website.
But the eleven disciples proceeded to Galilee to the mountain which Jesus had designated. And when they saw Him, they worshiped Him but some were doubtful. And Jesus came up and spoke to them, saying, 'All authority has been given to me in heaven and on earth. Go therefore and make disciples of all the nations, baptizing them in the name of the Father and the Son and the Holy Spirit, teaching them to observe all that I commanded you: and lo, I am with you always, even to the end of the age."
This is the great evangelistic commission that was given to the disciples and through them, of course, to all of us. This signals the primary function of the church in the world. All other functions are directed at accomplishing this one. 
And as we remember from II Corinthians 5:19 He is committed to us the ministry of reconciliation, He has given us the word of reconciliation, He has identified us as ambassadors through whom He reconciles the world to himself. God then is a seeking God. He sent his Son into the world to be the propitiation for our sins, not for ours only, but for the sins of all humanity and that is the enterprise, which gives God greatest glory. "God is not willing that any should perish but that all should come to repentance," Peter said. Paul writing to Timothy said, "God our Savior who will have all men to be saved.
" God so loved the world that he gave his only begotten Son, that whosoever believeth in him should not perish but have everlasting life. That is the great redemptive enterprise that explains human history"
Many would suggest, for example, that the purpose of the church is fellowship. It's a place to make friends, to provide activity for the family, to enjoy friendships, to enjoy spiritual activities together, recreation, cultivate relationships, to work together in families, and raising children, etc. And sort of hang out together until death or the rapture. 
This ministry will help you to:
– Understand the crucial role of evangelism in the discipleship process.
– Give biblical examples for using evangelism as a part of discipleship.
– Motivate the disciple to use evangelism as part of his ministry of discipleship.
Jesus and His disciples are our primary examples.
– He called ordinary people, like fisherman. Matthew 4:18-22
– He sent them out to preach as part of their training (Matthew 10:1)
– Biblical Examples of Evangelism as Part of Disciple-Making.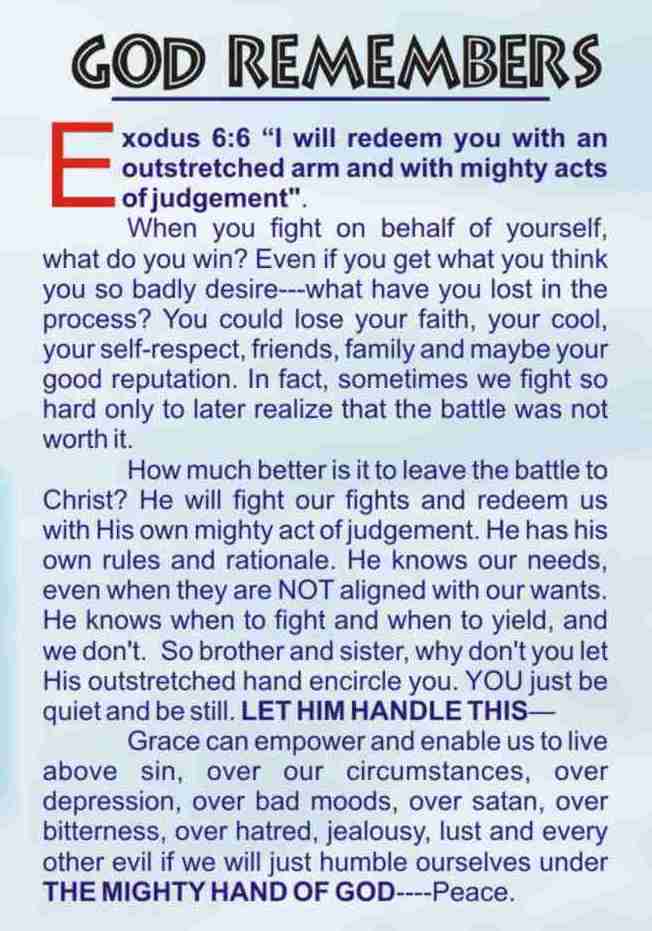 Become a Part of
Pentecostal Anointing Church!